Lean organisations are versatile and adaptable. Consider Lionel Messi, top Argentine striker. His success is thanks to the fact that he takes twice as many steps during manoeuvres as his opponents, so he quickly dodges them. The same applies to the implementation of Lean. This is best done by taking many small steps as opposed to a few big ones.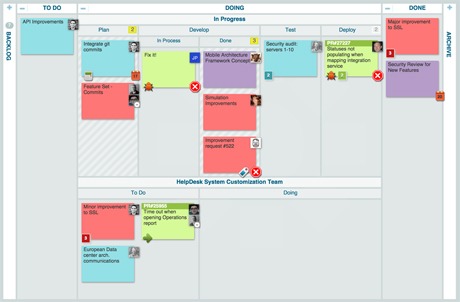 The improvement board
A step that makes the implementation of Lean easy is the use of an improvement board during daily or weekly stand-up meetings. On an alternating basis, employees (not necessarily from management) are responsible for this board and the presentation of meetings for certain periods of time. Input for the improvement board is generated by e.g. 5S sessions or Value Stream Map sessions. Of course, input can also simply be obtained by gathering improvement ideas throughout the prior month. During stand-up meetings, new improvement suggestions are gathered and are linked to operations and responsibilities. Updates on ongoing operations are also provided.

3 pitfalls surrounding the introduction of improvement boards
1. Many organisations want to do too much too quickly. Beware of too many meetings. If the start is too intense, there is a good chance that everyone will be tired of improvement within a few weeks or months.
2. Keep improvement board sessions short and conduct them while standing. This may sound silly, but such sessions turn into regular meetings as soon as people sit down, and an hour will go by in no time. So, it is best for attendees to stand and for meetings to last no longer than 20 minutes.
3. Improvement is fun – what a terrible cliché. But there is a grain of truth in this. One of the organisations supported by us filmed the improvements that had successfully been implemented and briefly presented these on their digital improvement board (= flat screen TV). Another organisation handed out small prizes for the best improvement suggestions of the month. Keep meetings fun and light-hearted!
An improvement board is a smart and accessible resource for introducing Lean into an organisation.
Need some inspiration? Have a look at the below improvement boards.