The right Lean Six Sigma course will help you to improve your operational processes yourself. Our courses are available on several levels, from basic to highly advanced.
Proper Lean Six Sigma courses are set up in accordance with globally recognised ASQ standards. Only training courses conducted in accordance with these standards can guarantee that you will learn all the key tools from Lean and Six Sigma.
The basic Lean Six Sigma training is called the Yellow Belt. More advanced students follow the Green Belt training course, while real professionals eventually become Black Belts.
There is a separate Lean Six Sigma training course for management, called Champion.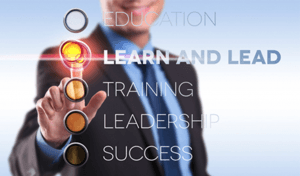 Yellow Belt training course: the basic techniques
The Yellow Belt training teaches you the basic principles of both Lean Management and Six Sigma in just one day. In addition to this complete basic knowledge, we will also focus on how a Lean Six Sigma (project) organisation is structured, and we will put the tools that we have learned into practice.
Green Belt training course: Lean Six Sigma for project leaders
The Green Belt training course is ideal for future project managers. Over a period of 6 days, you will practice using all the tools and learn the corresponding theory. The Green Belt training course ends with an exam on theory and practice. It means that your Lean Six Sigma skills will be recognised worldwide.
Black Belt training course: the Lean Guru
Do you wish to be the figurehead for Lean Six Sigma within your organisation? If you complete the Black Belt course, you can guide Green Belts and Yellow Belts in the projects they perform. If they have any questions, or require vision, you will be the person they come to! This 8-day course will provide you with all the knowledge of Lean Six Sigma – in other words: the power to change organisations and processes.
Champion: Lean Six Sigma for management
Lean Six Sigma projects that are executed within your organisation need your direction. As a client, you know which questions to ask the Lean Six Sigma project leaders. The Lean Six Sigma Champion course teaches you not only the basics of Lean and Six Sigma, but above all the role of effective management in Six Sigma organisations.